Thank you for your interest in Dux' Dekes Decoy Company. Since 1987, we supply the finest quality decoys and carvings to carvers and painters around the world. We use Eastern white pine and now tupelo to create our carvings. Each comes to you finished sanded, unless otherwise noted, eyeholes drilled and crystal eyes, colored species specific. Custom carving is available. We can supply your class or seminar.
What's new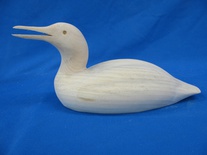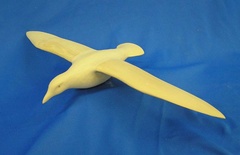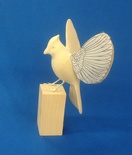 The details in all of our decoys are fine-tuned, accurate, and precise. The high quality and attention to detail make them a work of art to add to your home.
What's new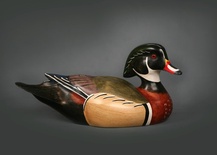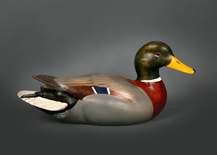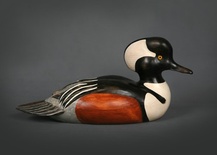 Our wood carving supplies will directly supplement your decoy painting and carving needs, and our Nancy Baur's easy to follow instruction packets are used by beginners, as well as advanced painters. Bruce Burk ranks among the master bird carvers in the country and is responsible for getting thousands of other carvers started.
What's new
Our serving boards are made from rock maple, treated with a mineral oil and beeswax coating. The duck heads are all carved from white pine, hand-crafted with custom stains and finishes. When not in use, your new serving board will enhance any wall or countertop.
Proudly made in the USA
What's new